Intercultural and English Language Specialist
Plazankuja 5, 00580 Helsinki, Finland
---
About:

My name is Vejay Nair, I am originally from the United States, but I have lived in Helsinki for over four years. I am an experienced ESL, English as a Second Language, educator with a master's degree in Intercultural Encounters. Before moving to Finland, I taught ESL at the Academy of Art University in San Francisco, USA, and before that, I taught English in the Czech Republic. In Finland, organized a course for adult beginner level students with Nicehearts Oy and taught private lessons to professional, university, and Lukio age students. I also can provide both copyediting and proof-reading services.

My area of expertise is teaching English language conversation skills and strategies. Focusing not just on language skills but on cultural competency as well. However I am comfortable teaching any kind of English language lesson you need.

How it works:

I usually tailor my private lesson to fit the student's needs and try to design a program based on the their goals and expectations. For example, if I work with a student learning Business English, we do much work on email etiquette, presentation skills, and how to navigate small talk. In my NiceHearts course, many lessons are as interactive as possible, and students do a lot of group work to learn from each other.

Pre-Covid, I worked with a few Finnish senior citizens who wanted to learn English to travel. These lessons were a little more casual and focused more on spoken English and specific vocabulary based on their destination. We concentrated on fluency and just talking as much as possible. Often they wanted to travel to Scotland or other parts of the UK, so we would watch a short documentary or read an article about the place they wanted to travel to. Then we would discuss the video or piece, in addition to learning new vocabulary and phrases.

I also have experience teaching the TEFL / TOEFL test; those lessons are very grammar-focused.

Pricing and Lesson Information:

Usually, I charge between €35-55 euros for a 65-minute lesson, 60 minutes of teaching, and a 5-minute break. During the lessons, I try to focus on a few language skills and break the class up into 20-minute blocks. Of course, this also depends on the clients' needs. I am very passionate about new literacy and have students utilize various resources to improve their language skills.

The price depends on what the student wants to learn and how much prep time is required for the lesson. For example, doing test preparation is more time-consuming, and I also need to source the correct textbooks. I do offer discounts for students, pensioners, and unemployed people. Additionally, if you order a package, for example, four lessons a month, I will sell them to you at a reduced rate.

I offer the first two-sessions for €45 total. The first one is a 40 min assessment to understand your needs, language level, and goals. There will be some homework and an online evaluation just to determine your level. In the second session, I will prepare a lesson-plan based on what we discuss and the assessment; it will be a typical class. If you are happy with the lesson, we can move forward. Because of the virus situation, all classes will take place over Skype or Google Hangout, but I am happy to give in-person classes once the situation improves. I usually meet students at the library or a cafe for these lessons.
☎ +358452452922
---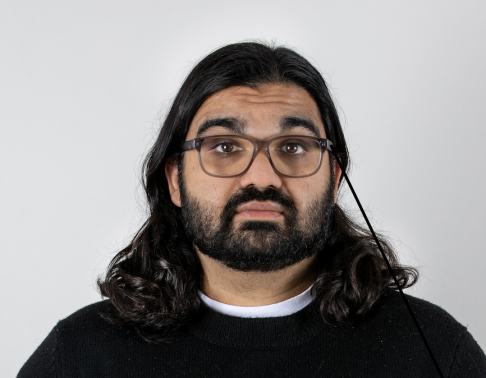 Oppiaineet:
Englanti

Nimi:
Vejay Nair
Puhelinnumero:
+358452452922
Sukupuoli:
Mies
Ikä:
32 vuotta
Tyyppi:
Opettaja
Etäopetuksen mahdollisuus:
Kyllä
Tuntihintapyyntö:
45 EUR
Lisätty:
maaliskuu 31, 2021 16:03 (4 kuukautta sitten)
Ilmoitus katsottu:
387 kertaa
---
Onko tämä sinun ilmoituksesi?
Osta VIP-näkyvyyttä
Uudelleenlähetä ylläpito-linkki
---
Jatka hakuasi:
Opettajat
Englannin opettajat
Opettajat Sörnäinen
Opettajat Kerte
Opettajat Helsinki
Opettajat Tarvo
Opettajat Arabianranta
Opettajat Hermanni
Opettajat Merihaka
Opettajat Hagnäs