Venäjän kieli, Russian language, Русский язык
Tampereentie 1, 36200 Kangasala, Finland
---
Venäjän kielen oppitunnit aikuisille ja lapsille (6v alkaen). Venäjällä syntynyt pätevä Suomessa venäjän kielen opettaja. Paljon työkokemusta eri-ikäisten kanssa. Opetan venäjää ulkomaalaisille (Venäjä vieraana kielenä) 0-tasosta alkaen ja myös venäläisille. Olen tunnollinen ja kokenut opettaja. Osaan hyvin suomea ja englantia. Lähi- tai etäopetus toimii. Ota rohkeasti yhteyttä, katsotaan yhdessä sinun kielitaidon taso ja oppimisen tavoitteet.
Russian language for adults and kids (from 6 yo) from zero level. I am a certified Russian language teacher, native speaker. I have a lot of teaching experience with different age groups. I am also specialised in Russian as a foreign language. I teach Russian to foreigners and to Russians. I am a responsible person and an experienced educator. I speak Finnish and English fluently. Face-to-face or distance learning. Contact me for more information.
Уроки русского языка для взрослых и детей (с 6-ти лет) с нулевого уровня. Я учитель русского языка и литературы и русского как иностранного, имею большой опыт работы с разными возрастными группами. Приглашаю Вас и Ваших детей на мои уроки, хорошо говорю по-фински и по-английски. Очное или дистанционное обучение. С удовольствием отвечу на интересующие Вас вопросы обучения.
---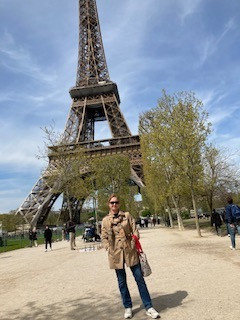 Teaching subjects:
Russian

Name:
Alsu
Phone number:
-
Gender:
Female
Age:
42 years
Type:
Tutor
Remote learning availability:
Yes
Hourly asking price:
25 EUR
Created:
Thursday, September 7, 2023 at 5:42 PM
(27 days ago)
Views:
136 times
---
Is this your listing?
Buy VIP visibility
Resend admin link
---
Continue your search:
Tutors
Russian tutors
Tutors in Tampere
Tutors in Tamare
Tutors in Kangasala