Rentoa ja määrätietoista opetusta Englannin ja Suomen kielessä / Relaxed and goal-oriented teaching in Finnish and English
Tolsa Railway Station, 02400 Kirkkonummi, Finland
---
Finnish:

Hei Kaikille! Nimeni on Arttu. Olen 31-vuotias. Äidinkieleni on Suomi ja puhun sujuvasti englantia. Olen asunut Suomen lisäksi 3 vuotta Isossa-Britanniassa, jossa suoritin kandidaatin tutkinnon Itä-Lontoon yliopistossa.

Kiinnostukseni ovat musiikki, maalaus, äänikirjat, liikunta, uusien asioiden oppiminen ja erilaiset pelit. Nautin myös matkustelusta ja tutustumisesta erilaisiin kulttuureihin.

Minulla ei ole muodollista opettajan tutkintoa, mutta arvostan kaikkia kielen oppimisen muotoja (kuuntelua, puhumista, lukemista ja kirjoittamista). Uskon myös että aikaisempi kokemukseni opettajana kompensoi tätä puutetta. Minulla on vuosien opettajakokemus musiikinopettajana ja sijaisopettajana. Olen opettanut yksilöllisesti, isoissa luokissa ja myös päiväkodissa.

Yleisesti puhuen, opetus tapani on melko dynaaminen, joustava ja tavoitteellinen. Olen erittäin joustava ja kuuntelen oppilaitteni tavoitteita. Tutkin jatkuvasti kuinka kehittyä opettajana ja miten saavuttaa nämä tavoitteet parhaiten. Tarjoan materiaaleja, joka auttavat oppilaita kehittymään itsenäisesti oppituntien välillä.

Englannin kielessä käytän tiettyä kurssikirja sarjaa, joka on myös suunniteltu itseopiskeluun. Käytän myös muita oppimisen lisämateriaaleja, kuten internet sisältöä, oppituntien PDF-tiedostoja ja äänitiedostoja ulkoisista lähteistä opiskelijoiden yksilöllisten tarpeiden mukaan.

Suomen kielessä käytän useita erilaisia ​​oppikirjoja ja äänikirjoja, jotka tarjoavat sekä kirjoitetun että puhutun kielen oppimista ja harjoittelua. Toteutan myös netistä löytyviä materiaaleja. Opiskelijoiden tavoitteiden saavuttamiseksi on erilaisia ​​tapoja, joten näiden menetelmien erityispiirteitä tulee soveltaa yksilöllisesti.

Tarjoa halvempaa hintaa ennen kuin saan enemmän kokemusta opettamisesta, joten tämä on mahdollisuus saada hyvään hinta-laatusuhteeseen tunteja. Opetan ketä tahansa CEFR tasojen A0-C1 väliltä. Tarjoan ensisijaisesti etäopetusta (zoom/skype), mahdollisesti myös lähiopetusta korkeammalla hinnalla. Tällä hetkellä opetan pääsääntöisesti 14.00-20.00 välillä päivittäin.

Ota yhteyttä, niin keskustellaan tarpeistasi ja toiveistasi!

___________________________
English:

My name is Arttu. I am a 31-year-old Finnish native speaker with fluency in English. In addition to Finland, I have lived in the UK for 3 years where I did my Bachelor's degree.

My interests are music, painting, audiobooks, exercise, learning new things, and various games. I also enjoy conversing with people from various cultures and have traveled to many countries over the past years.

My hope here is to find good and long-lasting relationships with students whom I can see learning, growing, and enjoying their time learning.

I do not have a formal graduate degree in teaching, but I place a high value on all forms of learning a language (listening, speaking, reading & writing) and I believe my prior experience as a tutor compensates for this lack. I have years of past teaching experience as a music teacher and a substitute teacher. I have taught individually, in big classes, and in kindergarten as well.

In general, my method is quite dynamic, flexible, and goal-oriented. I am very flexible and listen to my students on their goals. I am prepared to research how to develop as a teacher and how to meet my students' goals best. I provide material to help my students improve independently between lessons (optional homework).

In English, I use a specific coursebook series which is also designed for self-study, but I do implement some additional materials for learning such as Preply content, lesson PDFs, and audio files from external sources according to students' individual needs.

In the Finnish language, I use multiple different textbooks and audio which provide learning and practice for the written word as well as the spoken language. I implement materials found online as well. There are varying ways to meet the goals of students, and thus the specifics of these methods should be applied individually.

I am offering lower fees until I attain further experience teaching, so this is a good chance to have good price-for-value learning from A0 to C1 students and for anyone who wants to learn for any specific reason. Primarily I teach online (zoom/skype) but I can possibly teach in-person lessons with the right compensation. At the moment, I am available to teach every between 2pm to 8pm.

Contact me and we'll discuss your needs and preferences, and move on from there.
---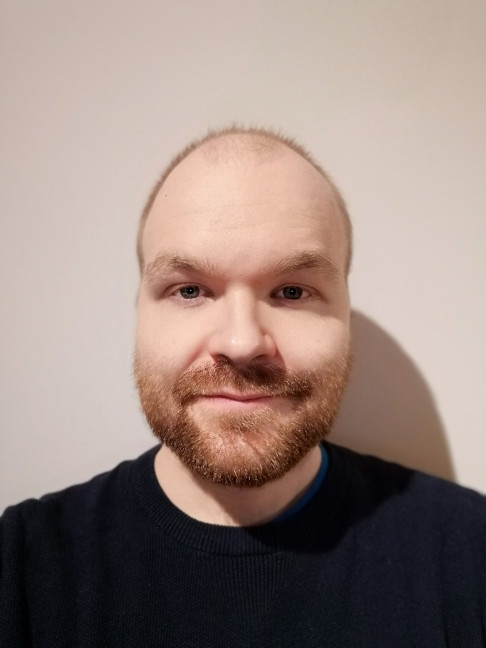 Teaching subjects:
Finnish
English
Music

Name:
Arttu
Phone number:
-
Gender:
Male
Age:
31 years
Type:
Tutor
Remote learning availability:
Yes
Hourly asking price:
20 EUR
Created:
May 26, 2022 14:46 (1 month ago)
Updated:
June 21, 2022 17:30 (6 days ago)
Views:
242 times
---
Is this your listing?
Buy VIP visibility
Resend admin link
---
Continue your search:
Tutors
Finnish tutors
English tutors
Music tutors
Tutors in Tolsa
Tutors in Kirkkonummi
Tutors in Kerte
Tutors in Gunnarsby
Tutors in Jolkby
Tutors in Laajakallio