Ranskan yksityisopetusta / French private teaching
Näsilinnankatu 36d, 33200 Tampere, Suomi
---
Hei!
Olen 30-vuotias ranskalainen ranskan kielen opettaja (Master FEL/FLS/FOS entrepreunariat.)
Annan oppitunteja kotonani Tampereen keskustassa sekä myös haluttessasi etäopetuksena.

Oppitunnit luodaan sinun henkilökohtaisten tarpeittesi mukaan. Oppitunneillani käy kaikentasoisia kielenopiskelijoita. Ehkäpä olet suunnitellut muuttavasi joskus ranskankieliseen maahan, haluaisit osata lomamatkallasi tilata oikeaoppisesti croissantin lähileipomosta tai olet muuten vain kiinnostunut ranskan kielestä ja kulttuurista. Voit myös jo puhua sujuvaa ranskaa ja haluaisit viedä osaamistasi pitemmälle, esimerkiksi ääntämisen suhteen.

Yhden oppitunnin pituus on yleensä 45 min. ja 1,5h välillä. Pitempiäkin tunteja voidaan järjestää niin sovittaessa, joskin niiden olisi syytä olla keskittyneitä enemmänkin keskusteluun. 60 min tunnin hinta on 55€.

Järjestän myös opintoryhmiä kahdelle tai useammalle oppijalle, ole hyvä ja kysy lisää.

Minulla on useamman vuoden kokemus opettamisesta. Opetuskielenä toimivat ranska ja tarvittaessa englanti. Opiskelen myös suomea, olen tällä hetkellä tasolla A2.2. Opetan kaikenikäisiä.

Teen opetustyötä toiminimeni kautta ja hintaan sisältyy ALV.

Annan myös yksityisopetusta peruskoululaisille ja lukiolaisille. Opetan historiaa, filosofiaa, psykologiaa, uskontoa sekä ranskaa, englantia ja italiaa. Olen työskennellyt vuosia yksityisopettajana. Opetuskielenä toimii ranska tai englanti.

À très bientôt !


Hello!

I am 30 years old native French teacher (Master FEL/FLS/FOS entrepreunariat.)
I give lessons at my home in the center of Tampere or as long-distance if you wish so.

The classes will be created according to your personal needs and I teach students of all levels. Maybe you're planning to move to a French-speaking country someday, you'd like to know how to order a croissant from a local bakery on your holiday trip, or you're otherwise just interested in the French language and culture. You can also already speak fluent French and would like to take your skills further, for example in pronunciation.

Length of a lesson should be somewhere between 45min-1,5h. Longer classes can be discussed, although they should be more oriented towards oral skills. Price of one lesson would be 55 €.

I also offer study groups for two or more students, please ask for more info.

I have several years experience in teaching. Teaching languages would be French and English if needed, I also have B1 in Finnish language. I offer teaching to all age groups.

I give classes through my company and VAT is included in the price.

I also offer private tutoring for elementary school (ala-aste), middle school (yläaste) and high school (lukio) students. I teach humanistic sciences (philosophy, history, psychology, religion) and languages (French, English and Italian). I have years of experience of private tutoring. Tutoring languages would be French or English.

À très bientôt !
☎ 0442358225
---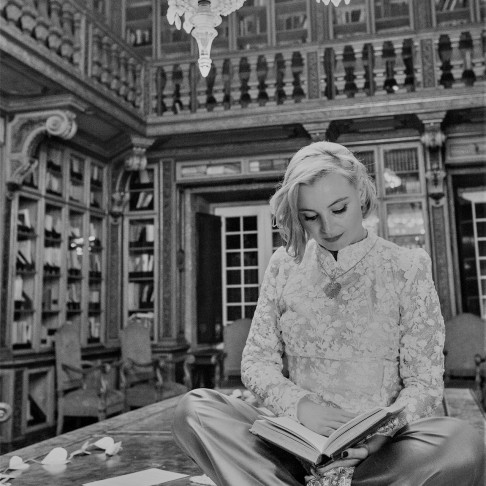 Teaching subjects:
French

Name:
Johanna Arcangeli
Phone number:
0442358225
Gender:
Female
Age:
30 years
Type:
Tutor
Remote learning availability:
Yes
Hourly asking price:
55 EUR
Created:
April 6, 2021 17:02 (8 days ago)
Views:
79 times
---
Is this your listing?
Buy VIP visibility
Resend admin link
---
Continue your search:
Tutors
French tutors
Tutors in Tampere
Tutors in Tampella
Tutors in Tamare
Tutors in Lapinniemi
Tutors in Kyttälä
Tutors in Hatanpää
Tutors in Ratina