Native Spanish speaker. Master's degree in English. Courses at Harvard and Standford.
Siltasaarenkatu 11, 00530 Helsinki, Finland
---
My name is Jimena and I am originally from Guadalajara, Mexico. I have studied and worked in the US and I currently live in Helsinki, Finland.
I have been an English and Spanish teacher for 13 years. I have taught at language schools, universities, the Mexican Air Force and in addition as a freelance tutor online. In my free time I enjoy dancing, doing yoga, practicing meditation and travelling. I love animals and spending time in nature.
☎ 0413191190
---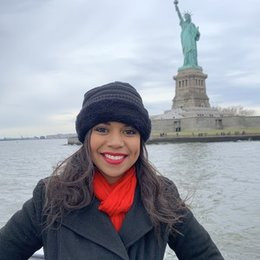 Teaching subjects:
English
Spanish

Name:
Jimena Rodriguez
Phone number:
0413191190
Gender:
Female
Age:
30 years
Type:
Tutor
Remote learning availability:
Yes
Hourly asking price:
28 EUR
Created:
Thursday, September 7, 2023 at 11:21 AM
(27 days ago)
Updated:
Thursday, September 7, 2023 at 11:36 AM
(27 days ago)
Views:
155 times
---
Is this your listing?
Buy VIP visibility
Resend admin link
---
Continue your search:
Tutors
English tutors
Spanish tutors
Tutors in Kluuvi
Tutors in Kerte
Tutors in Kallio
Tutors in Helsinki
Tutors in Tarvo
Tutors in Itä-Pasila
Tutors in Kaisaniemi