Improving speaking and other English skills/Cambridge exam or another exam preparation
Sammonkatu 28, 70500 Kuopio, Finlandia
---
Would you like to improve your speaking, listening, grammar and vocabulary skills?
Do you need English for everyday life or for Business/ Academic purposes?
Are you willing to take a test or study/ work abroad?

Hi! My name is Bozena and I am a qualified English teacher with a master's degree in teaching English as a second language and master's degree in finances and banking. With more than 22 years of experience I have taught General, Business and Academic English at all levels from total beginner to advanced and to all ages from 7-year-olds to the elderly. At present, I run in-company online courses teaching General and Business English as well as English for Special Purposes. As a private tutor I specialise in helping my student to be fluent in speaking and other language skills needed to be improved, preparing students for IELTS and Cambridge exams and other exams needed to pass.

Additionally, I have also run in-company courses preparing students for exams at B1 and B2 levels from Polish so if you are interested in learning this language, do not hesitate to contact me.

I provide 60-minute lessons solely in English for a price of 40 €/ session, but if you would like longer or shorter sessions, that is also possible.

Please, feel free to contact me if you need extra support to achive your study goals! Additional study material and mock exam exercises are provided.

At the moment, most of my students are enjoying the convenience of online learning. However, lessons in the centre of Kuopio are also available.
Thanks for your interest and happy language learning!
☎ 0407355695
---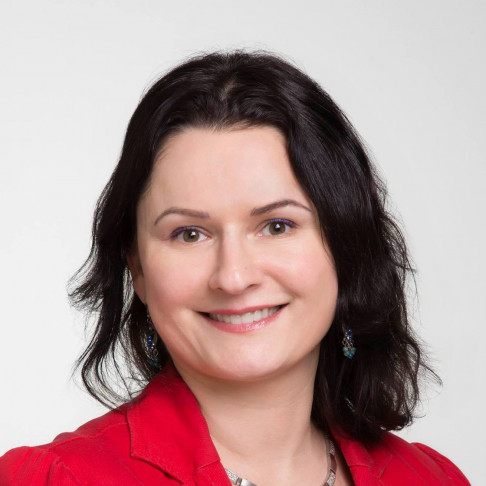 Teaching subjects:
Finnish
English
Other languages
Accounting
Business studies
Economics

Name:
Bozena
Phone number:
0407355695
Gender:
Female
Age:
46 years
Type:
Tutor
Remote learning availability:
Yes
Hourly asking price:
40 EUR
Created:
Thursday, August 24, 2023 at 12:32 PM
(1 month ago)
Updated:
Thursday, August 24, 2023 at 12:39 PM
(1 month ago)
Views:
186 times
---
Is this your listing?
Buy VIP visibility
Resend admin link
---
Continue your search:
Tutors
Finnish tutors
English tutors
Languages tutors
Accounting tutors
Business studies tutors
Economics tutors
Tutors in Kuopio
Tutors in Kulppio
Tutors in Rahusenkangas
Tutors in Väinölänniemi
Tutors in Kuopionlahti