Finnish, Eng or Music lessons.
Töölönkatu 56 A, 00250 Helsinki, Finlandia
---
Hi!
I'm a musician who's interested in a lot of things in life. I like to talk about anything, I do self-searching, there are no odd topics and the best&worst humour is self-irony.

Besides Finnish and English-lessons, I could also teach about music, techniques to playing, musical equipment and life like I've experienced it.

Looking for extra jobs very often to catch my moving investments and got this recommended by a friend.

Safety first, so open to various ways to interact and share.
---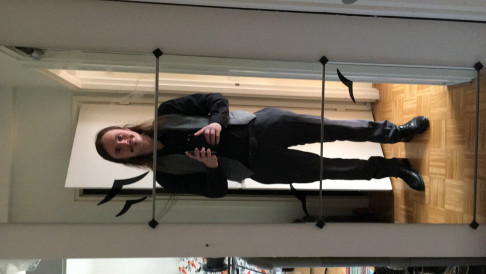 Teaching subjects:
Finnish
English
Music

Name:
Lauri
Phone number:
-
Gender:
Male
Age:
30 years
Type:
Tutor
Hourly asking price:
25 EUR
Created:
March 20, 2021 07:56 (25 days ago)
Views:
201 times
---
Is this your listing?
Buy VIP visibility
Resend admin link
---
Continue your search:
Tutors
Finnish tutors
English tutors
Music tutors
Tutors in Taka-Töölö
Tutors in Lapinlahti
Tutors in Kerte
Tutors in Helsinki
Tutors in Espoo
Tutors in Länsi-Pasila
Tutors in Tarvo
Tutors in Itä-Pasila
Tutors in Taivallahti