VIP

English Lessons with a Qualified Native English Speaker -- in-person or online (Helsinki)

Malmbrinken 1b, 00100 Helsingfors, Finland
---
Improve your pronunciation, vocabulary, writing and presentation skills through online one-on-one classes! In-person lessons are also available in downtown Helsinki.

I am from Canada, am TESOL certified and have been teaching English to Finnish professionals for over ten years. My students have worked in diverse industries such as finance, IT, event planning, interior design, education, nursing, architecture and the arts. Lessons are planned to suit the needs of each individual student, but don't worry -- we will have fun learning too! My background is in academia, and in addition to teaching, I have also edited dissertations, academic articles, PR material, websites, and technical manuals.

Gain fluency and confidence in using English, all from the comfort of your own home or office!

UPDATE: Summer lessons also available!

Thanks for your interest and I look forward to helping you reach your language goals!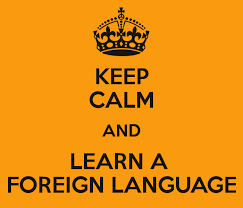 Teaching subjects:
English

Name:
Anne
Phone number:
-
Gender:
Female
Age:
41 years
Type:
Tutor
Hourly asking price:
35 EUR
Created:
March 24, 2020 15:27 (1 year ago)
Updated:
June 3, 2021 23:06 (10 days ago)
VIP expires:
July 8, 2021 15:08 (in 24 days)
Views:
1886 times
---
Is this your listing?
Buy VIP visibility
Resend admin link
---
Continue your search:
Tutors
English tutors
Tutors in Lapinlahti
Tutors in Kerte
Tutors in Kamppi
Tutors in Helsinki
Tutors in Etu-Töölö
Tutors in Espoo
Tutors in Tarvo
Tutors in Ruoholahti
Tutors in Kaisaniemi