Englannin ja Suomen opetusta etana -iloinen ja tarmokas opettaja!
1 Catherine Rd, Romford RM2 5SA, UK
---
Hei kaikki!

Mun nimi on Heidi ja olen 40 vuotias Suomalainen Lontoosta. Olen syntynyt ja kasvanut Suomessa mutta olen asunut Englannissa viimeiset 20 vuotta. Olen suorittanut taalla yliopistotutkinnon ja ollut sen jalkeen toissa finanssi ja konsulttialoilla.

Uskon etta juuri taustani ja kokemukseni ansiosta olen sopiva opettaja auttamaan kaiken ikaisia ja tasoisia opiskelijoita, ihan alkeista yliopistotasoon.

Olen ystavallinen ja tasmallinen seka aina valmis auttamaan. Rakastan kielia ja kotona puhumme paivittain Suomea,Ranskaa ja Englantia.

Tunneilla voimme keskittya puhumiseen ja sanaston kartuttamiseen tai harjoitella lisaksi myos kirjoittamista ja kielioppia.

Mielestani kaikki oppivat kielia eri tavalla ja siksi on tarkeaa etta opetustunnit rakennetaan oppilaan toiveiden mukaisesti.

Opetus suoritetaan etana (Zoom/Skype) ja maksutapana kay Paypal tai TransferWise.

Tarjoan alhaisemman hinnan ennen kuin saan lisaa opetuskokemusta, joten nyt on hyva mahdollisuus saada laatuopetusta hyvalla hinnalla!

Voimme pitaa 20 min tutustumistunnin.

Opetan talla hetkella Ti-Pe klo: 9:30-12:30, Ti/Ke/Pe 19:00-21:00 ja La & Su 11:00-19:00.

Ota yhteytta ja kysy lisaa!

—————————————————

Hi everyone,

My name is Heidi and I am a 40 year old Finn from London. I was born and grew up in Finland but for the past 20 years I have been living in the UK. I went to University here and after that I stayed to work in finance and consultancy.

I believe that my background and experience enable me to be a suitable teacher for people of all ages and levels, from the very basics to advanced (/university) level.

I am very friendly and prompt and always willing to help. I absolutely love languages and at home we speak English,French and Finnish.

In our lessons we can focus on speaking and building up your vocabulary or alternatively we can also include grammar and writing.

I think we all learn languages in different ways and therefore it is important to build the lessons accordingly respecting the students wishes.

The lessons are carried out remotely (Zoom/Skype) and for the payment I accept Paypal or TransferWise.

Please note that I am offering a lower price at the moment whilst I am gaining more teaching experience so this is a perfect opportunity to take advantage and get good quality teaching with affordable price!

I am happy to do a 20 minute trial lesson to see how I could best help you in your language learning.

My teaching hours at the moment are Tue-Fri 9:30am to 12:30pm, Tue/Wed/Fri 7pm to 9pm and Sat & Sun 11am to 7pm.

Please get in touch to find out more!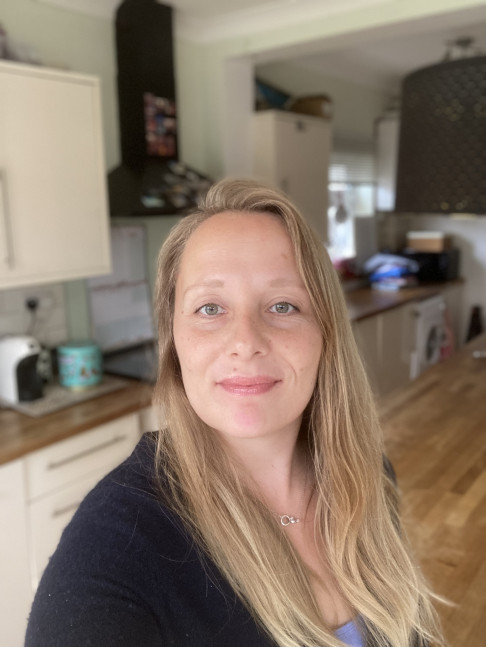 Teaching subjects:
Finnish
English

Name:
Heidi
Phone number:
-
Gender:
Female
Age:
40 years
Type:
Tutor
Remote learning availability:
Yes
Hourly asking price:
22 EUR
Created:
June 21, 2022 14:05 (6 days ago)
Updated:
June 21, 2022 14:05 (6 days ago)
Views:
62 times
---
Is this your listing?
Buy VIP visibility
Resend admin link
---
Continue your search:
Tutors
Finnish tutors
English tutors